New General Manager, Linkon Axon, Brings Royal Expectations to Winton Castle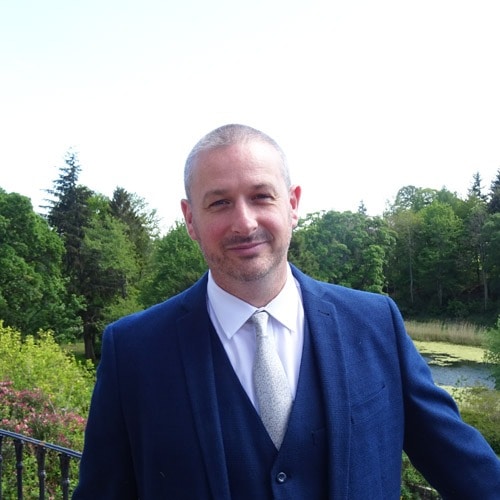 Winton Castle are excited to introduce Linkon Axon, Winton's new General Manager, who is the latest addition to the Winton family. He brings a wealth of knowledge and experience having been immersed in the events, tourism and hospitality sectors, locally and internationally, across his 25-year career.
Linkon has managed hospitality events for several members of the royal family, the Dalai Lama, world leaders and heads of state, and ran the Royal Box at the Edinburgh Military Tattoo for 5 years. He has also worked for Scottish-based, upmarket event caterers Heritage Portfolio and Hickory.
He is comfortable in environments that consistently seek to exceed client expectations, so, aiming to meet royal expectations, he plans to introduce new initiatives to help improve the overall customer experience.
"Such a pleasure to be appointed the new General Manager of the magnificent Winton Castle and Estate," says Linkon.
"The team have been so welcoming. While there remains a lot still to learn, Winton has a very bright future ahead of it with many developments to improve the overall client experience. Very proud to be involved and excited to see what the future holds for Winton Castle and its clientele."
You can see more on Linkon and the Winton Teams here.
To find out more about hiring Winton Castle for your event, visit the website or complete an enquiry form.